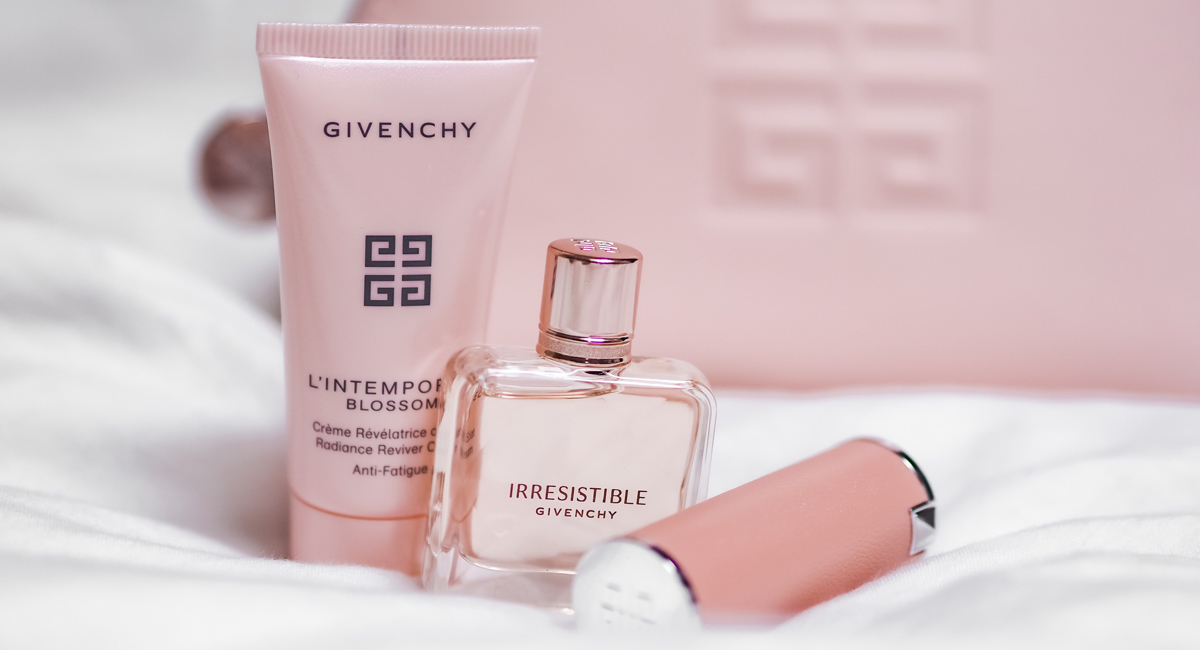 Select a gift that will mark the occasion!

Dolce & Gabbana for Women Light Blue Eau de Toilette 100ml Travel Edition 2 Piece
"It's a beautifully understated elegant perfume..."
Light Blue was launched in 2001. This perfume has a Floral Fruity notes, including Sicilian Lemon, Apple, Cedar and Bellflower; middle notes are Bamboo, Jasmine and White Rose; base notes are Cedar, Musk and Amber.
This set includes Eau de Toilette 100ml and body cream. 
💲 Price: $89.99   |  🛒   Buy Now on Chemist Warehouse

Miss Dior Blooming Bouquet The Beauty Ritual
"Celebrate this holiday season with Dior..."
To celebrate the holiday season, Dior imagines a gift set to give to the Miss Dior women close to you. In its ready-to-gift case with the Atelier of dreams motifs, three products constitute the Miss Dior Blooming Bouquet beauty ritual. 
Set includes The Miss Dior Blooming Bouquet eau de toilette (30 ml), The Dior Addict Lip Glow lip balm (001 Pink shade) and The Miss Dior Nourishing Rose Hand Creme (20 ml). 
💲 Price: $149.00   |  🛒   Buy Now on Myer

Lancome GENIFIQUE SERUM Set 50ml
"Celebrate this holiday season with Dior..."
This set will be a great gift for any age, skin types and tones. Lancome Genifique Serum is one of the most popular serums for all women. The one proven to strengthen your microbiome, an integral part of your skin for stronger, faster, visible recovery from aging signs. Renergie, Lancomes secret weapon against sagging skin, including Renergie skin firming cream, tinted moisturiser, and firming eye cream offer ground-breaking TM technology for younger-looking skin.
💲 Price: $178.00   |  🛒   Buy Now on Myer

Hypnose Drama (Khol Bifacil) Set
"The mascara that will make you eyes more beautiful..."
Add a Parisian touch to your beauty routine with the new Lancome set collection. With the Hypnose mascara set discover the french made-to-measure effect on your lashes. 
This set includes Hypnose volumizing mascara (01 noir Hypnotic) 6.2 ml, Le crayon khol pencil liner (miniature 01 noir) 0.7 g and Bi-facil eye makeup remover (30 ml).
💲 Price: $62.00   |  🛒   Buy Now on Myer


"Compact and easy ti carry in your handbag..."
LE LIFT La Crme Main offers an unprecedented sensorial experience. The nourishing texture envelops skin, leaving hands feeling velvety-soft for long-lasting comfort. Non-sticky and quick-absorbing, it is extremely gentle on the skin and suitable for all skin types.
💲 Price: $95.00   |  🛒   Buy Now on Myer