Fitness Gift Ideas under $100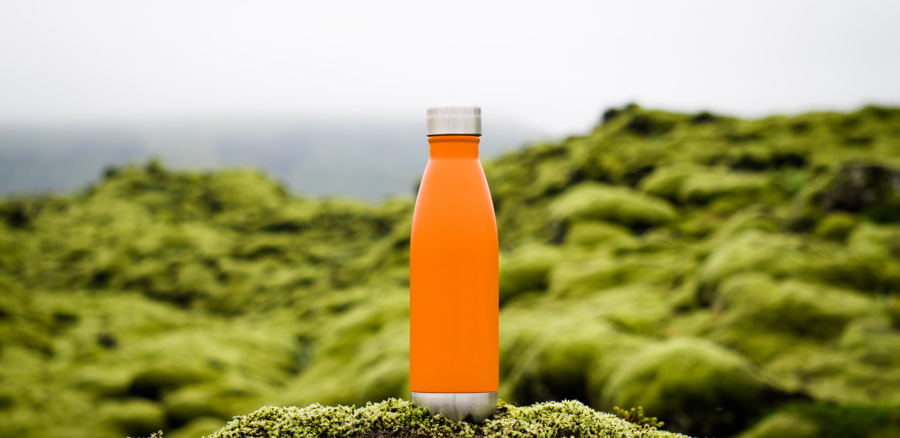 With so many products on the market, it can be challenging to find a perfect gift for a person who likes fitness. We all have our specific preferences - from activewear to accessories. You can spend hours wandering in the shops or searching online for an ideal gift for your friend, partner or colleague.
We have selected 10 most popular and practical items with highly-rated customer reviews under $100 for you to consider.  
10 fitness gift ideas
Sport2People Running Belt USA Patented - Fanny Pack for Hands-Free Workout
"Perfect for storing your essentials during large crowd events, sports or water-related activities..."
With this belt, you can keep your smartphone and other necessities safe and concentrate on your running, cycling or outdoor workout. Two expandable pockets (large and small) have enough space to carry all you need. The large pocket will fit iPhone 6, 7, 8, 8 Plus, X, and Samsung Galaxy.
High-quality waterproof material will keep your items dry and protect your smartphone.
💲 Price: $14.90      |  🛒   Buy Now on Amazon

Workout Log Gym – XL A5 Sized Training, Fitness and Gym Diary 
"Compact and  lightweight. Will be a great addition to any gym bag..."
This diary will be very effective for those who want to enhance training and keep track of workouts.
The Workout Log will allow you to record 100 workouts with up to 11 exercises per session, your tempo, rest intervals and your cardio, giving you complete control over every aspect of your training.
Size: A5 with durable wire-binding. 
💲 Price: $25.07      | 🛒   Buy Now on Amazon
Lintelek Fitness Tracker, Activity Tracker with Heart Rate Monitor
"This watch will do exactly what it says!"
Lintelek Fitness is a waterproof smart fitness tracker. Automatically track your real-time heart rate continuously and sleep duration by comprehensively analysing your sleep quality data to help you adjust your healthy lifestyle. Accurately record all-day activities like distance, calories burned, active minutes and 14 sports modes. 
💲 Price: $36.99      | 🛒   Buy Now on Amazon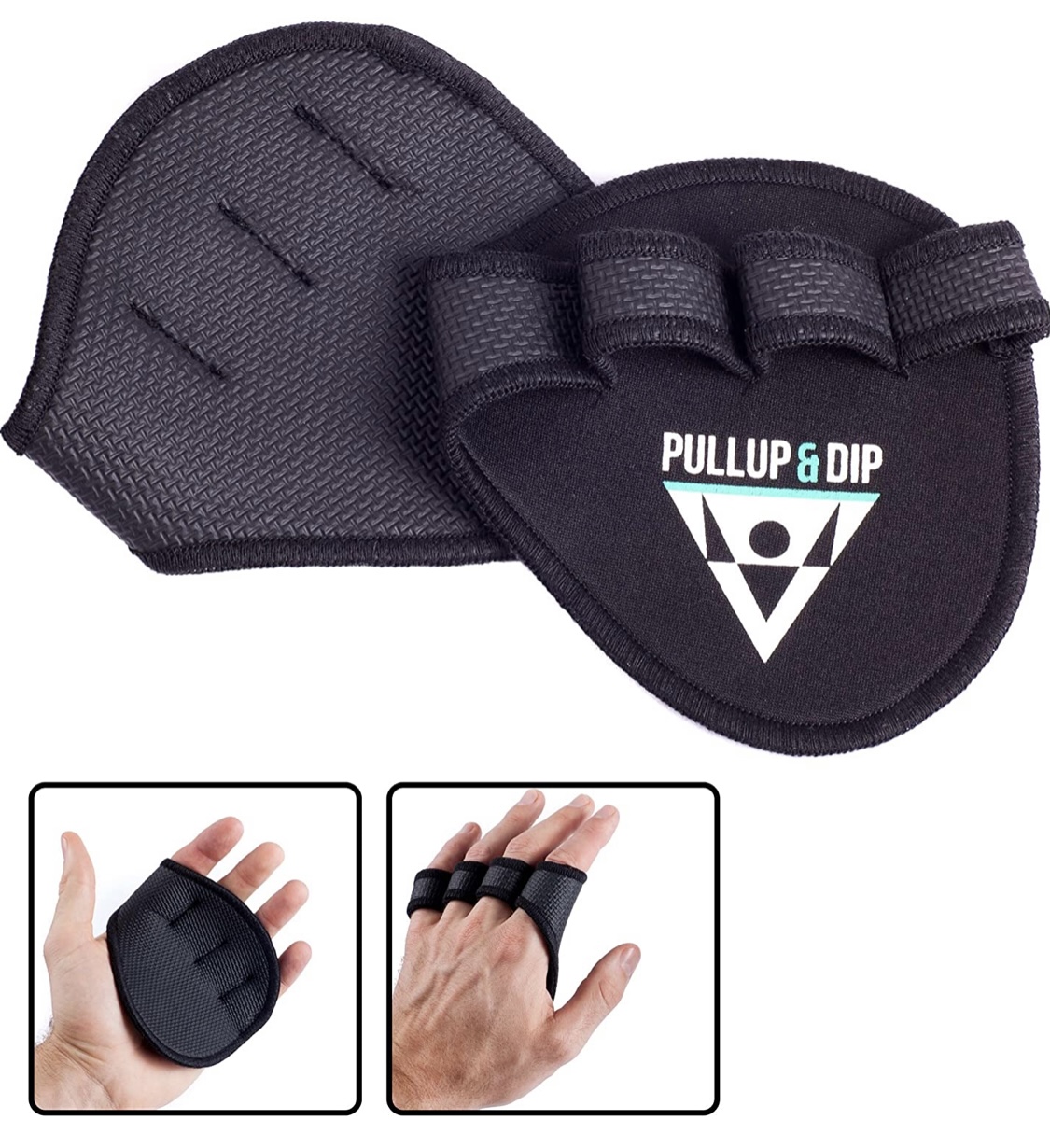 PULLUP & DIP Neoprene Grip Pads Lifting Grips
"Have a good grip and very comfortable to wear." 
These pads are the perfect equipment for weight training. They will protect your hands and will improve your grip during training pull exercises. 
High-tech neoprene material. One size fits all women and men.
💲 Price: $47.12      | 🛒   Buy Now on Amazon

Youphoria Microfiber Travel Towel Sports Towel
"Thin, soft, compact and super absorbent." 
Use this compact towel for a gym or any other sports activities as well as travel and camping. It can hold up to five times its weight in water making. This functional microfiber towel drys up much faster than cotton towels. 
Comes in three sizes. 
💲 Price: $47.37      | 🛒   Buy Now on Amazon
POWER GUIDANCE Ab Exercise Mat - Sit Up Pad - Abdominal & Core Trainer Mat
"Great for full range of motion core workouts"
This abdominal mat is designed for a full range of motion while targeting the entire abdominal muscle group. It will allow you to complete core workouts more effectively and exercises your abs, back and obliques.
Made from PVC leather and high-density foam.
Size: L37 cm x W30 cm x H7 
💲 Price: $39.99      | 🛒   Buy Now on Amazon
TheFitLife Exercise Resistance Bands with Handles 
"It's light and portable."
Resistance bands are effective and provide an alternative to free weights and traditional workout machines. Exercise anytime and anywhere! 
Comes with five anti-snap latex bands, two cushioned handles, two ankle straps (Adjustable, Larger and Softer), one door anchor, one waterproof carrying bag and instructions.
💲 Price: $38.98      | 🛒   Buy Now on Amazon
Stack 52 HIIT Interval Workout Game
"Fun and motivating training program!"
It's a fun game you can do by yourself or compete with your friends, partners, or children! Designed by Military Fitness Expert and includes video Instructions. 
You can easily create a unique HIIT workout and do it anywhere at any time. Workouts typically last 4 - 20 minutes. The difficulty is progressive. You can start at any level and advance to elite strength and fitness.
💲 Price: $39.97      | 🛒   Buy Now on Amazon
Nomader Collapsible Water Bottle - Leak Proof Twist Cap -  22 oz
"It rolls up to very small, but returns to original shape each time." 
Nomader bottles will make a great gift for your friends, family and colleagues who enjoy outdoor sports activities and exercise in a gym. Easy to pack, carry, and use, the Nomader Collapsible Water Bottle is your ultimate hydration companion for travelling and adventure. 
Available in stylish colours, Nomader bottles make great gifts for friends, family and co-workers who enjoy travelling, hikes, outdoor events, and exercise.
💲 Price: $50.76     | 🛒   Buy Now on Amazon
KEBILI Hot Sauna Suit Women Men Weight Loss 
"Feels like wearing a track suite."
KEBILI sauna suit promotes healthy weight loss. Spend only 30 minutes reaching the effect of up to 2 hours that accelerates calorie burn. High tech material makes you sweat profusely and maximizes durability and flexibility. Feel comfortable for any activity and workout, including boxing, gym workouts or yoga.
You can purchase a top or pants separately.
Sizes available: fron S to 5XL
💲 Price: $28.01 - $90.71   | 🛒   Buy Now on Amazon

We regularly review and update our gift selections. For a female friend or relative, you can also consider buying yoga pants or leggings.